CREATIVE TEAM
"...passion and intensity that fits perfectly in
Off-Broadway theater."
– letsgotothetheater.com –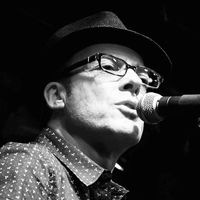 PETER GALPERIN – Concept, Music, Lyrics and Book
Longtime New York City resident, Seattle native and grunge rock refugee, Peter studied classical violin and piano with his musician parents, and was active in the burgeoning Northwest rock scene. He has recorded several critically-acclaimed CD's in New York (2010's PERFECT WORLD TODAY and 2013's A DISPOSABLE LIFE) and in Nashville (2014's JUST MIGHT GET IT RIGHT and 2017's recently released THIS BURNING SUN), and has composed music for a variety of dance performances, tv, and independent film soundtracks. He regularly performs as a solo act and with his band in clubs throughout New York City and in the Pacific Northwest. Music Web Express 3000 has described him musically "in the spirit of Paul Simon at his most folk-rockingest" and "...like a 21st century Phil Ochs, redefining the significance of the modern day pop musician." Another review in ventsmagazine.com says "Galperin's music is uplifting, thought provoking... and overly eccentric in a good way."
BULLDOZER: THE BALLAD OF ROBERT MOSES is the result of Peter's overlapping interests in the urban environment, car culture, 20th century history, and a youth spent obsessed with epic stories (Ben-Hur, Moby Dick, Treasure Island, The Book of Revelations, etc.). Currently, Peter is developing a play with music that explores the intersection of real estate, love, and cosmetic surgery, and writing a new rock musical focused on climate change that he'd rather not talk about just yet. Peter's CD's are available for streaming and downloading at petergalperin.com, and all the usual digital sources.
---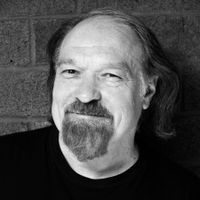 GARY RAY BUGARCIC – Theatrical Consultant
Gary made his directorial debut in NYC on Theatre Row, working with The Yankee Rep on the plays SERIOUS TROUBLE and DON'T DO ME ANY FAVORS. He's also directed for The Manhattan Short Theatre Festival & Three Legged Dog Theatre. His play THE HOSTESS was recently published on-line with IndieTheaterNow. In addition, he's appeared on stage as an actor at The Ensemble Studio Theatre, The Ridiculous Theatrical Company, La Mama, PS 122, The Kitchen, Naked Angels among others. Most recently he's been working with writer & performer Mike Amato developing Amato's play THE EGG PROJECT which had successful runs at Dixon Place and in the NY Fringe Festival. Gary produced and starred with Debbie Harry in the short film I REMEMBER YOU NOW, and has toured nationally with performance artist Karen Finley in her play THE THEORY OF TOTAL BLAME. He is a graduate of The American Academy of Dramatic Arts (NYC) and SUNY Empire State College.
---
General Management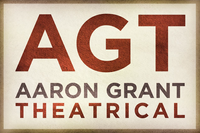 AARON GRANT - Aaron Grant Theatrical
Aaron Grant is an independent General Manager and Producer who has been active in the theatre for over a decade. Favorite projects include 2010's WHITE'S LIES at New World Stages (which finished a successful run in Michigan in 2013), 2014's critically acclaimed off-Broadway production of THE ANTHEM, the national tour of ALMOST HEAVEN: SONGS OF JON DENVER, THE SCREWTAPE LETTERS, GRUMPY OLD MEN: THE MUSICAL, MINIMUM WAGE, STORMY WEATHER: THE LENA HORNE MUSICAL and Elizabeth Swado's RACHEL AND LEAH. Aaron is also the General Manager for the Ensemble for the Romantic Century. Projects in development include BRAVE NEW WORLD: THE MUSICAL, BROKEN SNOW and CLEAR BLUE SKY. For more information, please contact AGT at theatrical.ag.
---